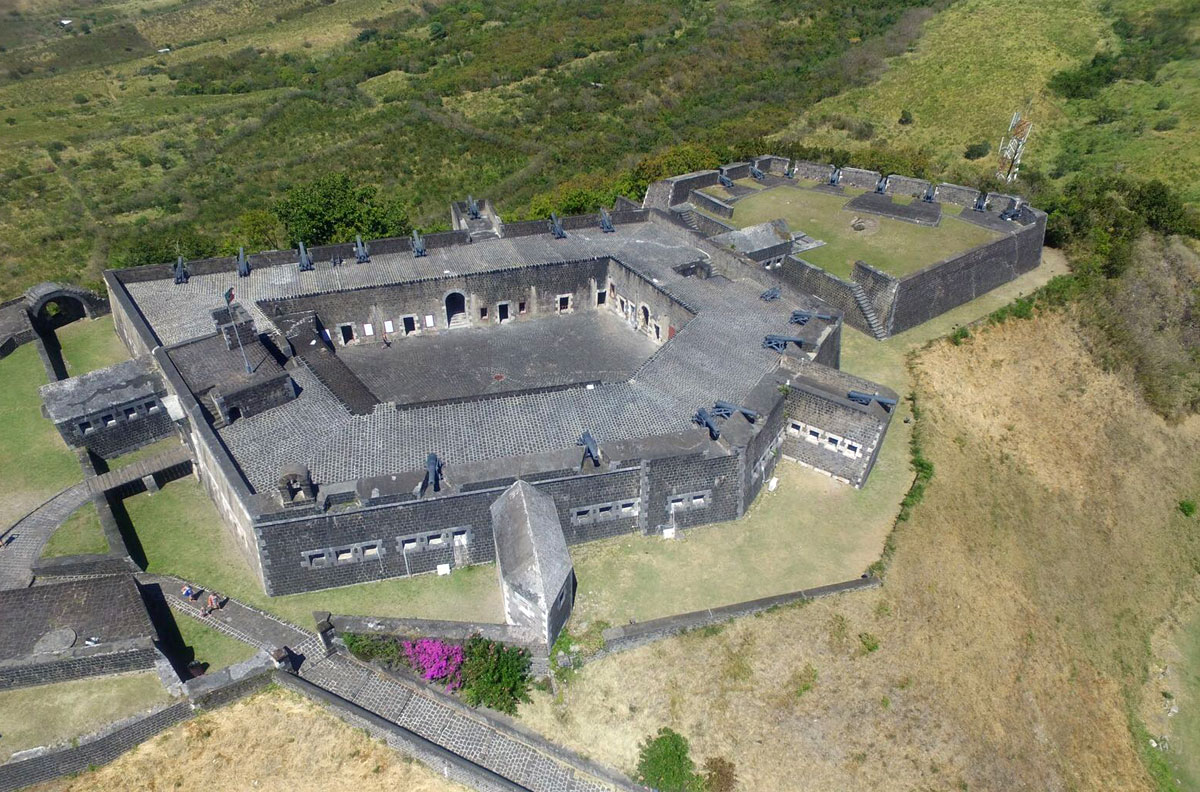 This tour includes:
Port Zante (In front of Kay's Fine Jewellery)
Visit to Palm Courtyard (Entrance fee paid by Kittitian Taxi and Tours Inc.)
Romney Manor (Caribelle Batik) - (Entrance fee paid by Kittitian Taxi and Tours Inc.)
Visit to Brimstone Hill (Entrance fee paid by Kittitian Taxi and Tours Inc.)
Timothy Hill Lookout
Beach Excursion (South Friars Beach)
Light Refreshments Served
The 'Heritage Adventure with Beach' extends the Heritage Adventure Tour with a trip to some of the more scenic and picturesque beaches of St. Kitts. Your tour will depart from Port Zante, cruise through historic Basseterre before heading off to Caribelle Batik, Romney Manor in Old Road Town. Romney manor boasts impressive historical relationships.
Once owned by by Samuel Jefferson II, the great great great grandfather of Thomas Jefferson (3rd President of U.S.A.). Prior to this ownership there is strong evidence that it was originally the site on which Tegereman, the Carib Indian Chief, had his village. There is much to take in before indulging in shopping for Batik wear at Caribelle Batik. The tour continues along the island's main road to Bloody Point in the village of Challengers. Here the Caribs consider sacred spiritually. Your driver will tell you why.
The final stop on the Heritage Adventure is known as the 'Gibraltar of the West Indies'. Brimstone Hill Fortress National Park is a UNESCO World Heritage Site of historical, cultural and architectural significance: a monument to the ingenuity of the British military engineers who designed it and to the skill, strength and endurance of the African slaves who built and maintained it.
Activity level: effortless or if you choose to climb the sturdy stairs to get to the Museum, it's a slight challenge. You can stop, catch you breath and take in the beautiful views.
At the end of the tour you are returned to Port Zante to board your ship.